Vision 
Self-reliance in livestock products and enhancement of socio-economic well being of Khengrig Namsum through enhanced domestic livestock production.
Mission
To enhance livestock productivity through organized production (formation of different livestock Co-operative and Groups), small enterprise development, value chain development and assured marketing facilities for sustainability.
Objectives:
To enhance food and nutrition security.

To generate employment opportunities and increase rural cash income.

To enhance efficiency and effectiveness of service delivery
Mandates
Seek sound policies and legal frame works for the effective implementation of activities at the field level.

Develop strategies and guidelines to ensure effective delivery of services thereby enhancing livestock production at the dzongkhag level.

Build and enhance human resource capacity of all levels for efficient service delivery

Encourage youths and private sector involvement in livestock enterprise development.

Plan, co-ordinate, monitor, and evaluate the implementation of livestock development programs

Liaise with research and development of livestock commodities for fund support and promising technologies

Ensure sustainable utilization and management of livestock resources
Infrastructure and Land

Staffs Strength of the Sector: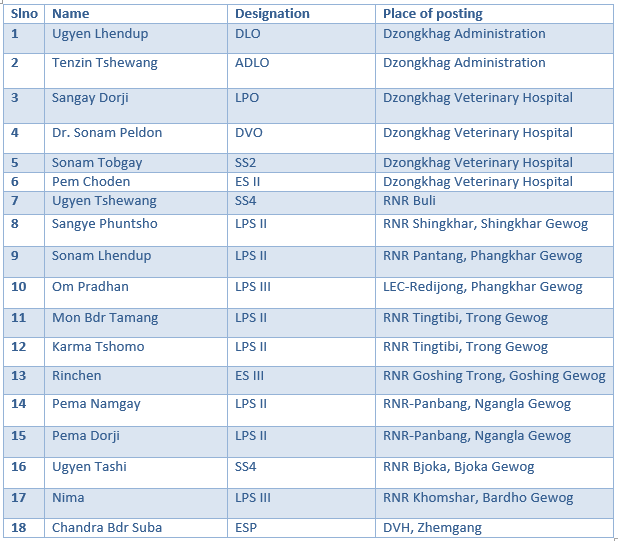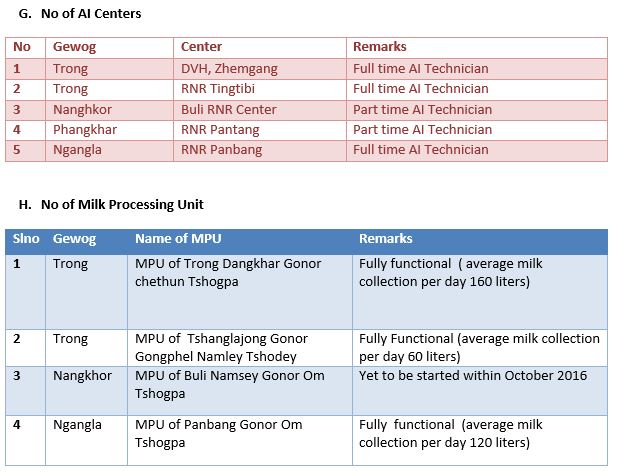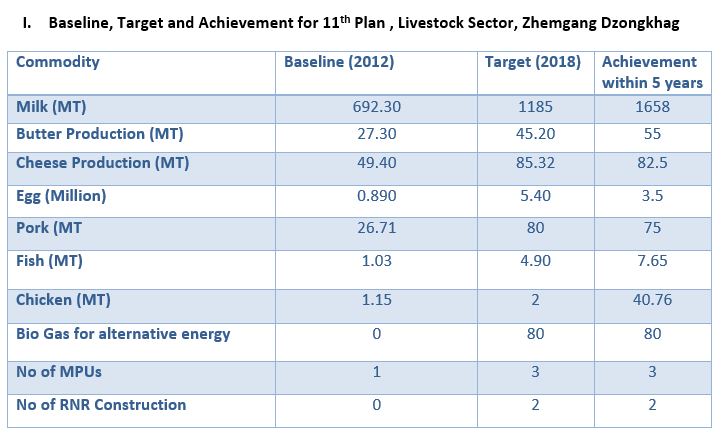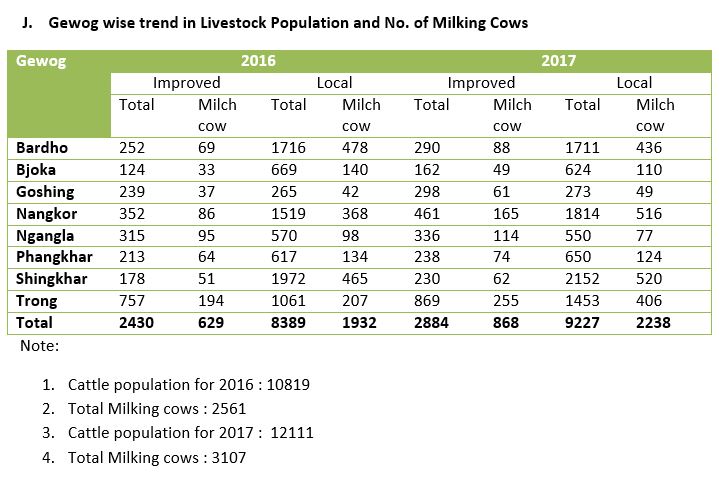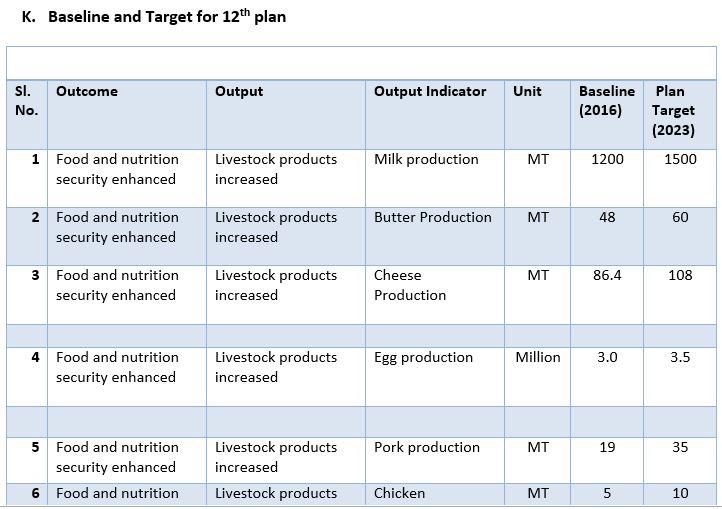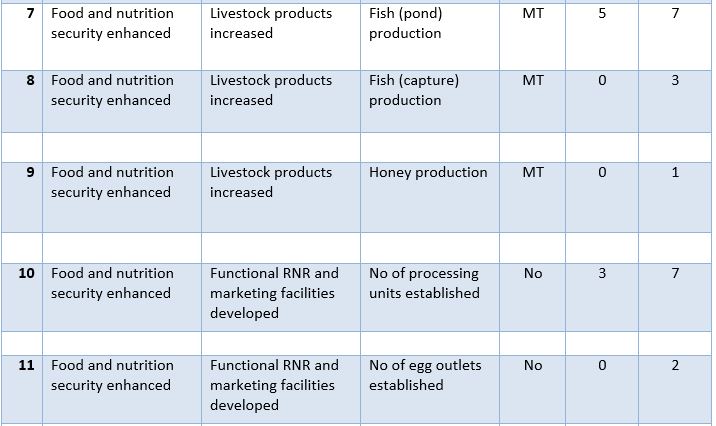 Pertaining Issues for Sector:
Veterinary ambulance for effective service delivery.

Lack of compensation guideline for Animals died during transportation.

Marketing of Livestock products. (who's responsible DAMC or DoL)

Lack of Knowledge on diversification of products (dairy technician for every dzongkhag).

Buy back price of FCBL  (on what basis it was set)

HRD for the Field staffs

Rabies control program (lead agency should it be RLDC or Dzongkhag) how can we implement in a better manner for fruitful result.

Staff Transfer  (staffs working in same place for more than five years)
Way Forward:
In order to meet the eggs for three eggs per child per week, sector is in the process of establishing one commercial layer farm in each Gewogs.

To sustain the piglet requirement of our farmers, more private pig breeding will be established.

Product development for all the livestock products will be emphasized as the top priority.

Encourage and create awareness on group marketing to ease the market problem.

Explore niche products like smoke dry fish, Local bee honey for income generation

Explore for the extension of area for capture fishery.